A lawyer representing the family of University of Georgia Football player Devin Willock, who died in a car accident just hours after celebrating a national championship, held a press conference Thursday afternoon to read a information from Willock's parents.
Attorney Roy T. Willey IV spoke to reporters outside the Athens-Clarke County Courthouse where he read a statement on behalf of Dave and Sharlene Willock, who he said was "unable to then come today."
"First, we want to thank the city of Athens and the great support of the Georgia and New Jersey football teams, fans, teammates, coaches and friends in the past few days. Because there are no words that can found to explain the sadness we are experiencing at our loss, the support of all those who said kind words and shared loving memories of Devin helped us this time," the story began.
SPEEDING CONTRIBUTED TO DEATH OF DEVIN WILLOCK, GEORGIA FOOTBALL STAFFER: POLICE.
"What we want everyone to know is that Devin is more than just a football player. He is a reliable friend, a supportive and loving brother, a dedicated student and a good son. whoever met or saw him will never forget him. He was a young man who was not only driven by football. He was driven by his love for others and his desire to fulfill his future. "
That statement went on to ask supporters to "keep Chandler LeCroy's family in your thoughts and prayers" as well as two other survivors of the crash.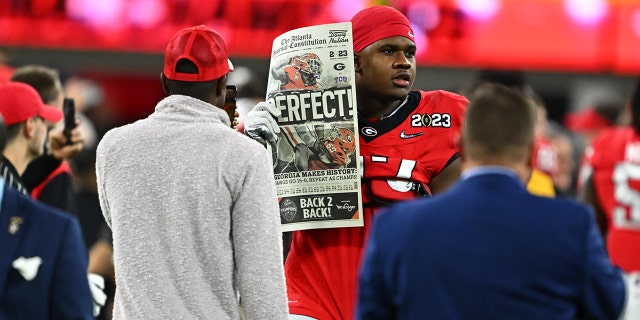 LeCroy, a Georgia football recruit, was the same killed in the accident. He was driving the car at the time.
CLICK HERE FOR VIDEOS ON FOXNEWS.COM
"Although we will never truly overcome this moment, your prayers, thoughts and memories of Devin continue to give us strength at this time," the statement concluded.
The law firm issued a statement on Wednesday announcing the press conference and plans to discuss the details of the investigation and legal action.
But Dave Willock told the Atlanta-Journal Constitution that he has no plans to take legal action against the university and that the press conference was known from the news.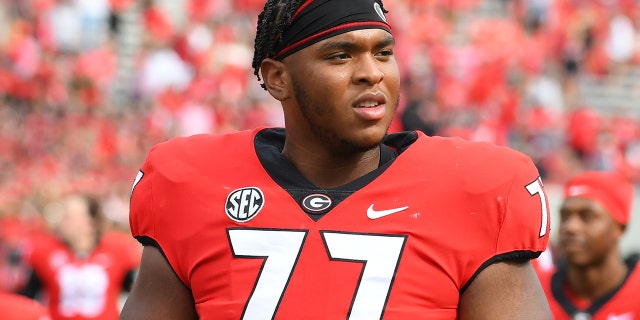 CLICK HERE TO GET THE FOX NEWS APP
"No, Georgia is working with us," he said. "There's no reason for us to do that because they pay us 100%."
Wiley did not mention any potential legal action at the time of Thursday's press release.
According to an accident report released by the Athens-Clarke Police Department on Tuesday, investigators say excessive speed was a factor in Sunday's crash. Willock and the other passenger were also not wearing seat belts at the time.