The board of directors at the $660 million Mid Minnesota Federal Credit Union in Baxter elected Bob Gerads as president/CEO. He succeeds Chuck Albrecht who is retiring after 20 years of service.
Gerads joins MMFCU with nearly 25 years of experience in banking and credit union management and operations. He most recently served as chief financial officer for Falcon National Bank in St. Louis. Cloud, Minn. Gerads also served as operations manager, branch manager and vice president of deposit support at the $1.7 billion Central Minnesota Credit Union in Melrose.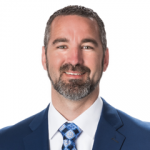 MMFCU's 170 employees operate 11 locations and serve more than 57,000 people.
The $526 million SafeAmerica Credit Union in Pleasanton, Calif., said its board chairman Frank Zampella has been named interim president/CEO following the retirement of Tom Graves on Jan. 5.
Graves joined SafeAmerica CU as CEO in August of 2017. He has worked in the credit union industry for over 40 years in various locations in the US and Guam.
Zampella, who has been a member of SafeAmerica for 40 years and has served on the board for the past 36 years, brings a wealth of financial services industry knowledge to the credit union, to according to a statement prepared by SafeAmerica.
The credit union has 72 employees in five locations and serves more than 36,000 people.
Phillip Fifield will be the next president/CEO of the $419 million White Sands Federal Credit Union, of Las Cruces, NM said.
He will replace current president/CEO William Jacobs who plans to retire in the first quarter after more than 25 years of service.
Fifield joined White Sands FCU in 1998 as a branch manager. He was promoted to vice president of operations and currently serves as executive vice president.
White Sands has 100 employees operating four locations and serving more than 32,000 people.
Don R. Ford was named president of the $217 million HEB Federal Credit Union in San Antonio, the board of directors said.
He will succeed current President/CEO Lynn M. Kincaid who is scheduled to retire in May after 27 years of service. At that time, Ford will be promoted to CEO, the credit union said.
Ford has served as the credit union's CEO for 25 years.
HEB FCU has 32 employees operating a branch and serving over 13,000 people.
The board of directors at the $184 million Towpath Credit Union in Fairlawn, Ohio, has appointed Michael Sferro as president/CEO.
He succeeds Rose Bartolomucci who retired in December after 37 years of service to the credit union in the Buckeye State.
Sferro holds more than 20 years of experience in the financial industry.
He joined Towpath in 2014 as a branch manager. He was promoted to vice president of lending and was also senior vice president. Sferro most recently served as executive vice president of the credit union.
Towpath's 69 employees operate four locations and serve more than 24,000 people.
The board of directors for the $123 million Syracuse Fire Department Employees Federal Credit Union in New York appointed Roxane Bowering as president/CEO.
He replaces Steven McGraw.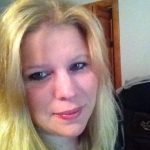 Bowering joined the credit union in 2000 as an accounting manager and most recently as director of operations.
Syracuse Fire Department Employees FCU's 14 employees operate one branch with more than 6,000 employees.