Trade association Airmic, which regularly conducts polls among its members, has published the "Pulse survey report: Insurance market conditions" for January 2023.
Conducted last December, the latest survey found that 30% of respondents think that insurance market conditions will worsen this year. Almost half believe that there will be no significant change from the current situation.
Airmic written in the report: "There are signs of 'green plants' slowing the pace of hardening of the insurance market. The trend since 2021 is that a small number of respondents say that they find themselves in a difficult market.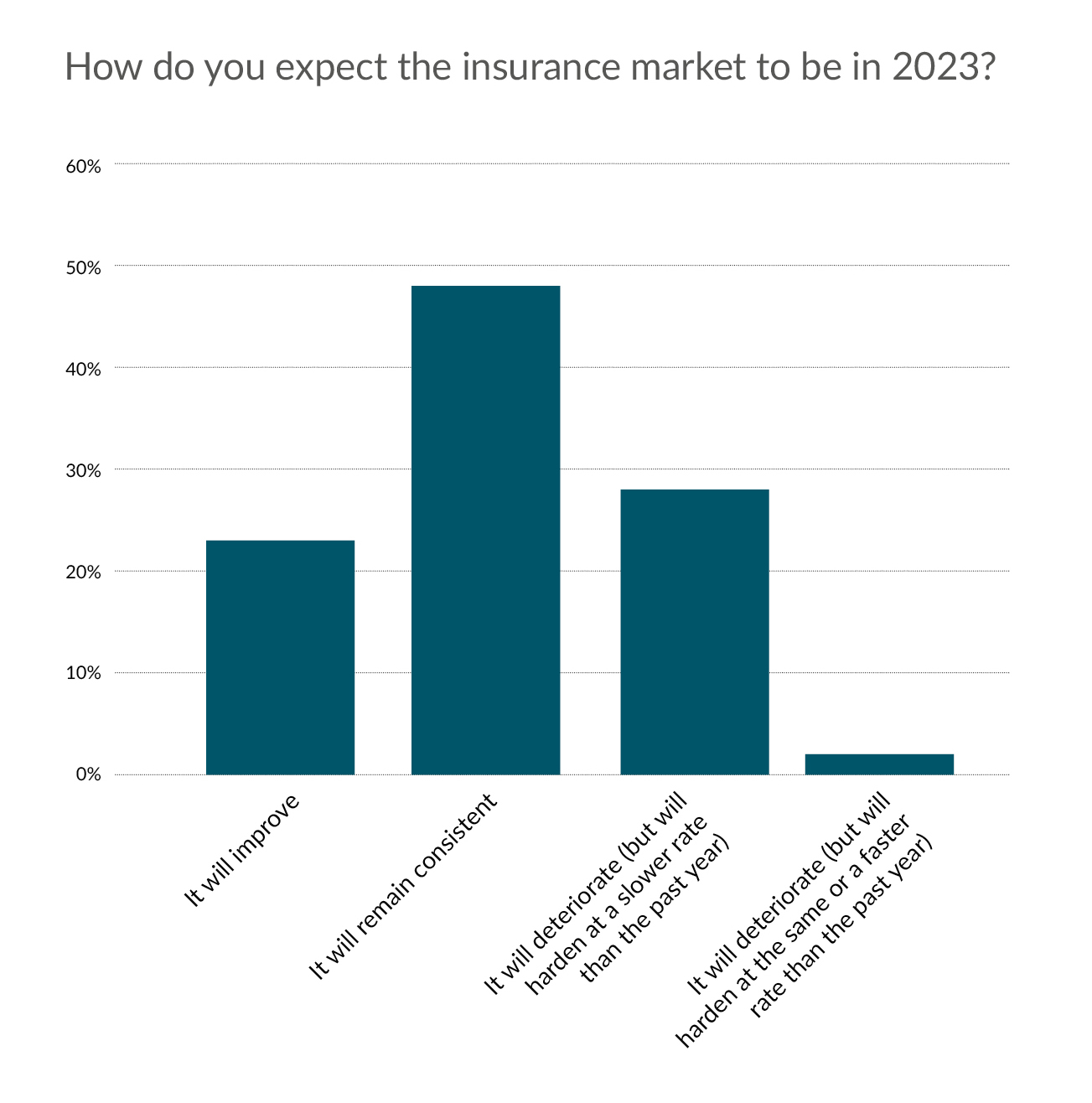 Source: Airmic
It's here main idea, as listed by the trade group: people think that the insurance market is softening, but a large number believe that market conditions will continue to deteriorate; the rate of increase in directors' and officers' insurance premiums is slowing; continued high costs and limited coverage for cyber insurance; Opponents want to see more willingness from the market to work with members in policy making; and there are other challenges such as global instability, market volatility, and the need for greater understanding and support for ESG initiatives (environmental economic, social, and administrative).
Airmic representative, Keith Jury, said: "After a period of large increases and limitations in coverage, it is good to see some stability in some areas.
"With the global economy and politics, businesses are looking for value in every dollar they spend. The value of insurance is being discussed in the boardroom. We need to work as a industry to provide that value by covering meaningfully at a fair and sustainable price with experts, analysis, advice, and knowledge.
The report also mentioned the need to improve communication between insurers and brokers and their customers.
Airmic members can Get the full report here.