WEST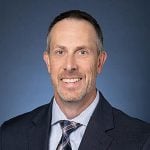 The $4.3 billion SAFE Credit Union in Folsom, Calif., announced three promotions.
Chris Harris was promoted from CFO to chief planning officer. In his new role, Harris leads the planning and development of SAFE's strategy and growth plans, as well as oversight of business risk management, business intelligence, data management and facilities. When first hired as manager, he worked for SAFE for 18 years, including the last 12 years as CFO. He is a CPA with 28 years of accounting and auditing experience, with 23 of those years in the financial services industry. He is a Sacramento Business Journal 40 Under 40 Award Winner and vice chairman for the Credit Union Self Insurance Group of California. He also serves as an advisory board member for ALM First Financial Advisors, LLC.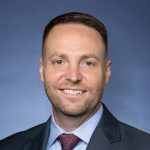 Mike McCarthy moved from chief information officer to chief technology officer. In his new role, McCarthy led SAFE's focus on technology. He continues to see IT operations, information security, core applications, digital banking, business transformation and office operations management. In addition, he is responsible for the technical design and services on the internet, mobile phones and ATM banking. McCarthy, who served in the US Army and National Guard, has experience in communications engineering, information security and intelligence analysis. He is a member of CUNA's Payments Subcommittee, the Greater Sacramento Economic Council and the FinTech Consortium.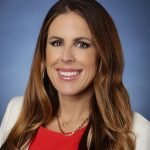 Alexis Fitzpatrick was promoted from SVP of finance to CFO. In his new role, Fitzpatrick leads all aspects of SAFE's finance department, including accounting, warehousing, secondary markets, and financial planning and analysis. Prior to joining SAFE, Fitzpatrick was in public accounting for 13 years. He serves as an executive director for the Sacramento Metropolitan Chamber of Commerce and Folsom Chamber of Commerce.
Redwood Credit Union ($7.6 billion, Santa Rosa, Calif.) paid Jessica Smith vice president of business services. In his new role, Smith oversees RCU's portfolio of business services and products to help entrepreneurs in the communities the credit union serves. Responsible for leading the growth and success of the department, he will train business people in financial operations and train branch members in areas related to business services. A former sales/financial services associate at Exchange Bank, Smith also previously worked for Wells Fargo, Stewart Title and Alliance Title. He brings experience in promoting and supporting companies by managing their savings and investment accounts, and offering analysis and management of accounts, sales services, payments and other business products. Smith serves on the board of the Santa Rosa Metro Chamber and the board of the Santa Rosa Night Market. In 2018, he won the Forty Under 40.
EAST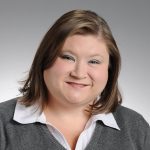 The $1.8 billion, Hanscom Air Force Base, Mass.-based Hanscom Federal Credit Union introducing two new employees.
Jasmine Wallace was hired in the new role of SVP, membership. Wallace has more than 15 years of experience in the banking industry, most recently serving at Salem Five Bank since 2011 in roles of increasing responsibility, including vice president, office fraud; assistant vice president, fraud risk analysis and assistant vice president, customer experience, division II support, online account opening. Prior to that, he worked at Sovereign Bank for seven years in the retail banking division, focusing on sales and service. From 2011 to 2016, he served as executive director of River House, Inc., a shelter in Beverly, Mass.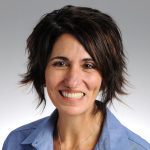 Stacey Browne was hired as vice president, organizational effectiveness. In his new role, Browne will be responsible for overseeing strategic planning and projects for the Chief Executive Officer and the executive team, board relations and internal communications. He most recently served as a business development manager at Draper & Kramer Mortgage Corp. Before that, he worked at Berkshire Bank, where he was promoted from the position of vice president of sales and service to vice president of business planning. In addition, he is a project leader, rider and fundraiser for the Pan-Mass Challenge; senior case manager and advisor for Rehousing; lead fundraiser and coordinator for the St. Catherine and a member of the finance committee for Blessed Trinity Parish.
WEST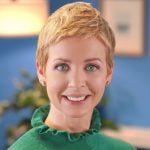 The $2.4 billion Union Credit Union in St. Louis, Mo., recruiting Emily Belese as a general recommendation. In this new in-house role, Belshe will provide partnership and legal advice on all aspects of credit union operations and management. Additionally, he will be responsible for managing and overseeing the credit union's legal, compliance and risk areas/efforts, which include customer management, business continuity, document management and business risk management. He most recently served as vice president and general counsel for Gershman Investment Corp, a St. Louis-based mortgage company. Louis, and assistant general manager for North American operations and technology at Citibank. He holds a Juris Doctor from St. Louis University School of Law and is admitted to practice law in Missouri and Illinois.
KUSOS
The Irvine, Calif.-based lending software technology CUSO Beginning appointed the following five new assistant directors to its board of directors:
Don Clarkpresident/CEO, Sound Credit Union ($2.6 billion, Tacoma, Wash.).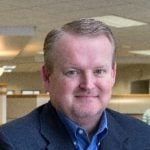 Ron Neumannpresident/CEO, Oregon Community Credit Union ($3.4 billion, Eugene, Ore.).

Karen Rochepresident/CEO, Credit Union West ($1.1 billion, Glendale, Ariz.).
Sandra Sagehorn-Elliotpresident/CEO, Vantage West Credit Union ($2.6 billion, Tucson, Ariz.).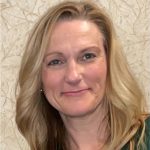 Steph Sherrodpresident/CEO, Sandia Laboratory Federal Credit Union ($3.4 billion, Albuquerque, NM).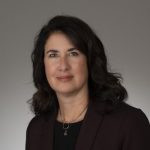 LEAGUE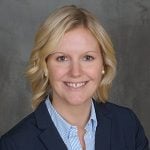 Eight North Dakota and South Dakota credit unions were appointed to various committees and subcommittees b SLEEP and the American Association of Credit Union League (AACUL).
Lacey Fetch, CEO for University Federal Credit Union ($48 million, Grand Forks, ND) was appointed to the CUNA Small Credit Union Committee for a first term. This committee monitors issues affecting small credit unions, promotes unity among credit unions of all types, and seeks to protect against any threat to cooperative, non-profit, democratic governance.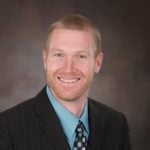 Jon Griffin, chief lending officer for Capital Credit Union ($721 million, Bismarck, ND) was appointed to the CUNA Payments Subcommittee for a first term. The purpose of this committee is to monitor, review and advise CUNA staff and make recommendations to the Advisory Committee on operational and public policy issues related to payment systems, data protection, cybersecurity, and advertising' methods and use of the latest developments in payments. .
Amy Kleinschmidt, chief compliance officer for the Dakota Credit Union Association, was appointed to AACUL's Regulatory Advocacy/Compliance Advisory Committee. The purpose of this committee is to provide advice and information to CUNA and AACUL regarding federal and state regulatory compliance issues and issues. involving credit unions, and to develop and promote successful efforts to better influence the regulatory/supervisory process. This includes identifying best practices in regulatory compliance in order to provide consistent and effective communications to regulatory authorities.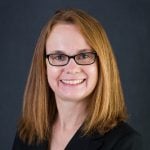 Jay Kruse, the chief executive officer for the Dakota Credit Union Association, was reappointed to the CUNA Volunteer Leadership Committee for a second year. This committee helps develop plans for increasing the participation and support of credit union volunteers, serves as a resource guide for CUNA, and provides their staff with advice and guidance on how to improve the plan. specifically. The main responsibilities include volunteer education, volunteer programs and participation in politics. He is also appointed to AACUL's State Affairs Committee, which provides guidance and information on state laws and regulations affecting credit unions.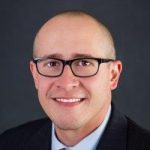 George McDonald, the chief service officer for the Dakota Credit Union Association, will continue to serve on the AACUL League Service Corp (LSC) Board. The purpose of this committee is to provide a forum for LSC management to work together and share due diligence on products and services that benefit member credit unions. The board works together to use solutions created and owned by other leagues and industry partners, and regularly shares information to help meet challenges of dealing with member credit unions to promote the long-term viability of leagues, LSCs and credit union operations.
Jeff Olsonpresident/CEO of the Dakota Credit Union Association (Bismarck, ND) will serve on the following boards and committees: The Awareness LLC Board, CUNA board, CUNA executive board, AACUL executive board (as chair), CSS board, CULAC trustee board and the CULAC executive committee.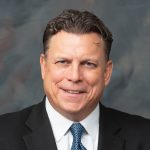 Melanie Stillwell, CEO of Western Cooperative Credit Union ($436 million, Williston, ND) was reappointed to the CUNA Examination & Supervision Subcommittee for a third and final year. This committee makes recommendations to the Advisory Board about safe, fair and efficient tests for federal and state credit unions, and makes recommendations about the Share Insurance Fund, CDFI fund and Community Development Revolving Loan Program.
Jerry Schmidt, CEO of Black Hills Federal Credit Union ($2 billion, Rapid City, SD) was reappointed to the CUNA Credit Union Powers Subcommittee for a second year. This committee provides input on pending laws and regulations affecting the powers of credit unions at the federal and state level, and makes recommendations. to the Advisory Committee to address those concerns.
Please send your personal news to Natasha Chilingerian at (protected mail)