I read blogs. Most of them. Most of the blogs I read are for work, but I post a couple for my love of movies and cooking.
For as long as I was in CU Time, I am an avid reader of Henry Meier's daily comments on his blog "New York State of Mind" which he wrote while working as general counsel of the New York Credit Union Association. Several days ago on our Slack channel we wrote, "Did you see Henry's news?"
Sometime around September, he resigned from the association after 16 years to start his own legal consulting firm.
We as lawmakers are disappointed that his blog ended, but we are glad that he has moved on.
In the late fall, Henry and I contacted each other about an idea, somehow, to bring back his honest and unfiltered approach to credit union legal, compliance and regulatory affairs. CU Time.
We started this new editorial project with Meier in early December and it's been really fun not only getting to know him, but seeing the response from our readers out there. Looks like you all missed him as much as I did.
Another blog I bookmarked for recent daily consumption is PYMNTS.com. They have been a trusted tech and nerdy resource for me since I joined credit union world a few years ago.
I have to say that CU Time is not affiliated with PYMNTS and they have nothing to do with us. Instead, they do a great job writing about e-commerce, payment systems and data analysis. Like Meier, they have a way of putting things in a way that's easy to use and relate to that doesn't overwhelm or overwhelm you as a reader.
I bring our new Meier and PYMNTS campaign as a kind of example for our desire to push the boundaries, but in a friendly and human way.
Let's connect the dots.
In a recent January article by Meier, he listed what he thought would be "The 10 most influential CU Trends of 2023." It came in NCUA rule number 10, sections 701 and 714, Financial Reform – Credit Unions, Eligible Liabilities, and Credit Union Information.
Meier wrote that he declared this proposed rule "to be the most important regulation of the last year and I have not changed my mind." Technology makes it easier for all credit unions to buy and sell loans, but NCUA's technology system has not been consistent. Good regulation will provide the necessary transparency and make it easier for all credit unions, regardless of size, to participate in the participating market.
According to the NCUA, "The proposed rule would remove certain certification limits and other certification requirements related to qualifying obligations and provide credit unions with additional flexibility to purchase qualifying obligations for their members. The Removing current restrictions and other eligibility requirements will allow federal credit unions more flexibility to use technology. innovation and other opportunities offered by the fintech sector. Greater flexibility and autonomy will also allow FCUs to establish their own risk tolerance limits and management policies. for these activities, while confirming due diligence, risk assessment, compliance and other management practices consistent with the long-term objectives of the committee for safe, efficient, fair and affordable credit systems.
"The proposed law will also give credit unions more flexibility to participate in loans obtained through the provision of loans, allowing FICUs to use the technology and opportunities offered by the fintech sector," the NCUA said.
Personally, I like how Meier uses it better than the official 100-page document from the NCUA. My eyes are tired.
In short, NCUA's proposed rule wants credit unions to be more innovative by giving credit union managers an opportunity to work with fintechs. This flexibility is intended to help credit unions expand their reach into areas of lending that are, for now, mostly offered by fintechs.
NCUA Board Member Rodney Hood fully supports making these changes to help credit unions innovate. In fact, Vice Chairman Kyle Hauptman and Chairman Todd Harper also fully support the proposed legislation. In Hood's statement on December 15, he said, "This is very important because one of the biggest and fastest growing ways of lending in the financial markets are loans that come from fintech. Tech companies are being watched to deliver on their financial needs and credit unions are being fired. Even if a credit union can develop a relationship with a fintech lending provider, their ability to improve this relationship under current regulations is severely limited.
Also to NCUA's credit, they seem to be working on this technology expansion in their regulatory framework. .
Just a few days into 2023, NCUA announced the hiring of a director of financial technology and access, Charles Vice.
In this position, Vice (how interesting is the last name) will be the main advisor to the board of directors on the policies of the agency about "fintech, and fintech development and changes in the sector of financial services, including cryptocurrency, blockchain and distributed technology."
Vice will see plans include "promoting the development and use of technology and innovation that can expand financial inclusion and equal access and affordability to consumers in the credit system."
If he goes by Chuck Vice, he'll get my vote for the coolest name in the business.
It looks like Vice's hiring has gone well. On January 12, PYMNTS issued a joint report with the CUSO major PSCU. The report, "Credit Union Innovation: Product Development Slowdown Tests Member Loyalty," surveyed more than 4,200 consumers, 100 credit union executives and 50 fintech executives in October and November.
The findings of the report, which you should read, revealed four things:
Credit unions are cutting back on product development even as member interest in new products is growing.
More than any other innovation, credit union members need additional payment methods.
New and accessible credit products can help credit unions respond to competitive threats and attract new members.
Investors often choose a loan based on the type of loan they are making.
The report, which is much shorter and easier to read than the NCUA regulations, found that credit unions' lack of innovation is countering the power of banks and sales from fintechs.
"It was found in the records of PYMNTS that the members of the CU are willing to take their business elsewhere if their CU does not provide the new products they want, but the conflicts within and the economy are limited CU is unable to respond through new developments," the report said.
It's probably a weird reflection/understanding that your customers are just like everyone else out there – they want a good product and experience.
The report concluded, "Credit union members, long known to be particularly loyal, have grown as customers of other FIs in recent years. As information holders and other FIs, they want new products and services based on modern technology.To maintain member relationships, CUs need to recognize this change in customer behavior and respond positively.
As Meier said in a recent column, "Technology will continue to change the way credit unions do business and there are some fundamental things in the business like being able to buy and sell loans. ."
It really feels like the credit union industry is on the cusp of continuing and/or partnering more with fintechs in order to innovate and grow. If anything, it seems the right people and organizations are pushing for the same new steps. The disease destroyed many of the best technological plans and maybe 2023 will be the year those plans come true.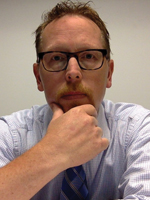 Michael Ogden is the editor-in-chief for the CU Times. He can be found at (protected mail)